Kirkland Signature Super Concentrate Omega-3
EPA 500mg
DHA 250mg
Kirkland Signature Super Concentrate Omega-3 offers the many health benefits of eicosapentaenoic acid (EPA) and docosahexaenoic acid (DHA), to support the heart, brain, and joints. Using the latest technology in fish oil supplement production, this newly improved high-potency fish oil is now ultra-purified providing 750 mg of pure EPA/DHA in a clear enteric softgel.
Source of Omega-3 Fatty Acids (EPA/DHA) for the Maintenance of Good Health
Omega-3 fatty acids are important fats the body needs for normal growth and development, and for the maintenance of good health. The benefits of Super Concentrate Omega-3 include:
Promoting cardiovascular health
Helping support healthy brain function
Helping reduce serum triglycerides/triacylglycerols
Reducing the pain of rheumatoid arthritis in adults when taken in conjunction with conventional therapy
Providing 500 mg of EPA and 250 mg DHA per clear enteric softgel 
The Importance of Omega-3 Fatty Acids
Dietary and/or supplemental omega-3 sources are needed since the human body cannot produce these essential fatty acids. Both plant and marine are dietary sources of omega-3 fatty acids, but omega-3 fish oil is an important source of EPA and DHA which provide many protective health benefits for the heart and brain. Although omega-3 fatty acids are essential for maintaining good health, 97.5% of North Americans are lacking sufficient intake of omega-3 required to support a healthy heart.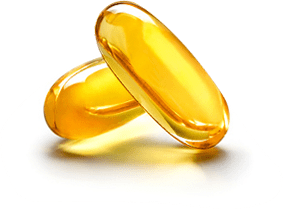 Supports Heart, Brain, and Joints
Together EPA and DHA support cardiovascular health by helping to lower plasma triglycerides, resting heart rate and blood pressure, while increasing levels of high-density lipoprotein (HDL), among other actions. In addition, fish oil consumption has been found to reduce risk of overall mortality by 16–23% and cardiovascular death by 24–32%. Research has also reported that the use of EPA and DHA combined in doses greater than 1 g for at least three months produces a significant reduction of triglycerides ranging from 7–25%.
Healthy brain function depends on a sufficient supply of essential fatty acids, since these are the building blocks of brain cells and are used as fuel for brain metabolism. DHA is especially important for optimal brain function, as it is the main structural fatty acid in the cerebral cortex and in the membranes of the synaptic communication centers of the brain.
Fish oil has been found in multiple clinical trials to be of benefit in the management of joint pain associated with rheumatoid arthritis. In one meta-analysis, omega-3 supplementation for 3–4 months reduced joint pain intensity reported by patients; duration of morning stiffness; decreased number of tender joints, and decreased NSAID consumption.
Kirkland Signature Super Concentrate Omega-3: A premium fish oil supplement
Kirkland Signature Omega-3 is now ultra purified providing 750 mg pure EPA and DHA in a clear enteric Softgel. A variety of wild fish species are sourced and rigorously tested to meet strict quality standards for purity and potency. A series of highly advanced processes, including molecular distillation technology that isolates and purifies EPA and DHA, is used to produce an ultra-pure, high-quality fish oil with minimal potential for oxidative damage ensuring fish oil freshness.

Clear Enteric Softgels
The use of clear-enteric softgels offers targeted delivery using a technology that embeds pure and natural ingredients into the softgel casing to prevent them from breaking down in the stomach. This greatly reduces unpleasant fishy odour and aftertaste making your daily fish oil supplement much easier to take.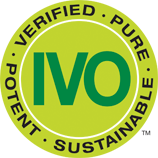 Exceptional Quality
Kirkland Signature Super Concentrate Omega-3 Fish Oil exceeds global hygiene, quality, and purity industry standards. This premium fish oil is certified by International Verified Omega‑3TM (IVOTM), a marine oil testing and certification program that adheres to the world's highest standards for purity, potency, and sustainability.
Each enteric softgel contains:
 Fish Oil (anchovy, sardine, and/or mackerel)

1200 mg

Omega-3 Fatty Acids

Eicosapentaenoic Acid (EPA)

Docosahexaenoic Acid (DHA)

750 mg

500 mg

250 mg
Non-medicinal Ingredients: Softgel capsule (gelatin [bovine], glycerin (palm and palm kernel oils [RSPO certified]), purified water, pectin, sorbitol).
Does not contain: Artificial flavours or colours, yeast, artificial preservatives, lactose, gluten, hydrogenated oils, GMOs, or fishy aftertaste.
Recommended adult dosage (19 years and older): For brain, cardiovascular health and as a source of omega-3, EPA & DHA: 1 softgel daily or as directed by a physician. For lowering triglycerides/triacylglycerols and promoting mood balance: 1 softgel 2 times daily or as directed by a physician. For rheumatoid arthritis: 2 softgels 2 times daily or as directed by a physician.
Caution: Consult a physician prior to use if you are taking blood thinners or have a compromised immune system. Keep out of reach of children. Do not use if seal under cap is broken. Keep at room temperature. Store in an airtight container in a dark, dry place*.
*Stability testing using clear bottles has shown that the fish oil inside remains fresh up to the expiry date even when exposed to indoor lighting. For optimal freshness follow storage instructions above after opening. For more information, visit webbernaturals.com/faqs
Kirkland Signature's Commitment to Delivering Quality & Value
Since 1995, the Kirkland Signature brand has been providing high-quality supplements at a great member value. Kirkland Signature vitamins, minerals, and supplements are made from carefully selected ingredients from trusted suppliers. The supplements are manufactured in accordance with the Good Manufacturing Practice standards. Additionally, many of the items are verified by the United States Pharmacopeia (USP), which is an independent, scientific, non-profit organization that sets strict quality and purity standards for dietary supplements.